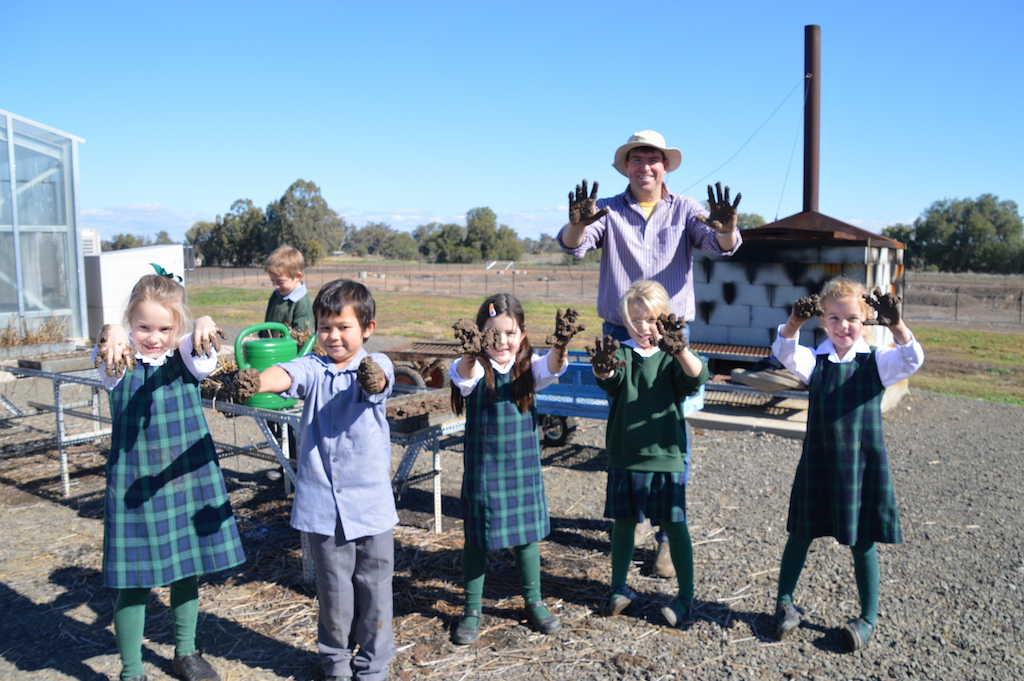 Dirty Hands = Fun Learning
There were smiles all around when Wee Waa and Fairfax Public School students got dirty learning about our sensational soils recently at the Cotton Research Institute.
Students from regional New South Wales and Queensland have been learning about the importance of soil in the Sensational Soils Enviro-Stories program.
To enhance student learning, Australian Cotton Industry Education Officer Trudy Staines invited local schools to participate in a day full of fun, hands-on, soil-related activities.
Students had the privilege to learn from CSIRO and Department of Primary Industries experts as they got their hands dirty prodding, pulling apart and examining what makes up our soil. They learned about the importance of taking care of our soil as a natural resource as they completed a number of tasks including soil texture tests, taking a worms eye view of soil, the effects of maintaining stubble in our paddocks and eutrophication.
"The cotton industry and researchers know it's important to engage with students and give them a great fun experience as they are the future of our industry," said Ms Staines.
With their heads full of new knowledge about soils, students were prepared to write and illustrate stories for their entries into Enviro-Stories.
Enviro-Stories involves students learning about their local area and passing this knowledge on to others through storytelling. The purpose is to create school readers that have been written and illustrated about local issues by kids, for kids.
"One of our favourite times of year is when the entries arrive and we get to see the students' hard work and read all their fantastic stories," said Peter Coleman, Enviro-Stories Coordinator. "We look forward to giving the winning students the opportunity to become published authors and having their books distributed as a resource throughout the community."
The seven Sensational Soils books will be announced later in the year with presentations at individual schools to celebrate their achievements.
This Enviro-Stories program has been supported by the Cotton Research and Development Corporation.