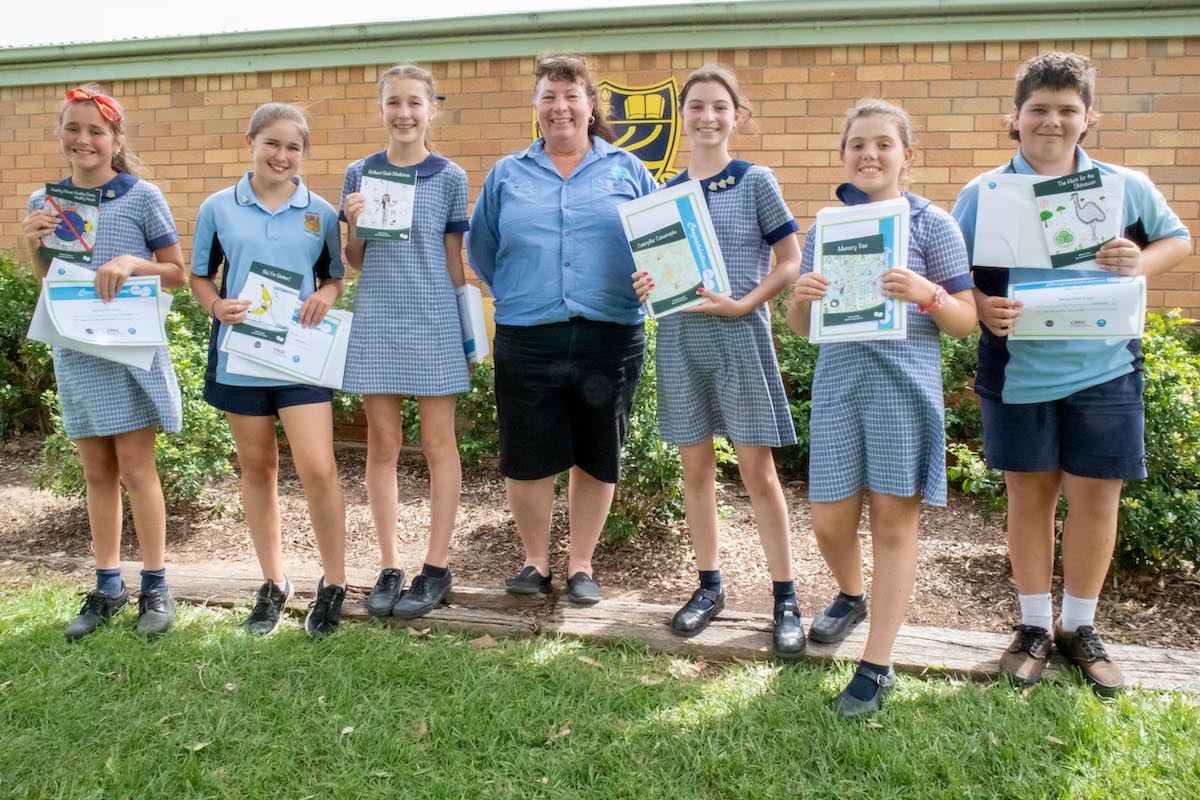 Diversity of books for healthy plants
Healthy Plants, Healthy Me was the theme for this year's Enviro-Stories Competition. Not only has it been the International Year of Plant Health, it has been the year when we couldn't travel, and growing veggie gardens and supporting local growers has become so much more relevant for looking after our own health.
This broad topic has provided kids with the freedom to explore all aspects of growing and eating healthy foods. We have published a diverse selection of books from indigenous medicinal plants, to mental health, sustainable gardening and even supporting bees in the drought.
And the winners are…
Narrabri Public School
Fairfax Public School
St Francis Xavier's Primary School
Gravesend Public School
We would like to thank Petaurus Education Group who have funded the printing of an additional two books this year, The Hunt for the Dhinawan and Brilliant Bush Medicines, both showcasing Indigenous cultural knowledge. These books were fantastic and, in our opinion, just had to be published.
Once again, a big thanks goes out to the Cotton Research & Development Corporation and CSIRO for funding this program. We look forward to another Enviro-Stories Competition in 2021 with the additional support from Cotton Australia.