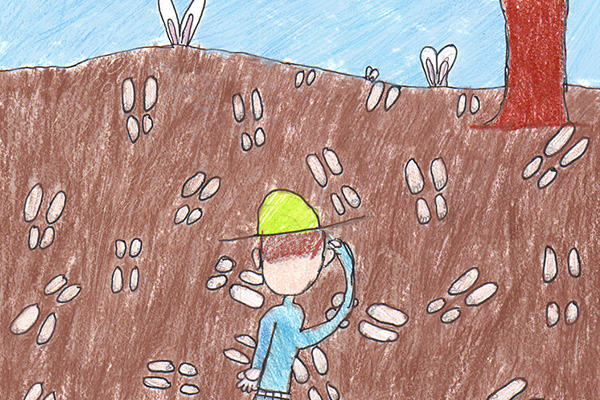 Feral Animal Books Released
Central Tablelands and Central West Local Land Services partnered with Invasive Animals CRC in the 2015 Feral Animals Enviro-Stories program. The theme gave students from primary schools across the regions an opportunity to learn about and create stories that focus on feral animals and the problems they are causing in their local area. As in previous years, the involvement was great with over 260 students from 16 schools participating, amounting to 93 entries received.
Central West Land Services Officer Miss Catie Guise said "Local Land Services have been pleased to be able to provide ongoing support for schools across the regions to continue this inspiring program. These books will be a great resource to use in the classroom. I would encourage teachers to head to the Enviro-Stories website to see the great range of resources on offer."
Ten winning books have been published, students have been awarded their certificates and iBook's developed to provide that little bit of extra science content. "All of the participating students are to be commended, there have been some truly amazing artwork and stories created. The published books have all been printed and will be distributed to schools in term one, 2016 to add to their libraries. What a great way to start the New Year!" Miss Guise said.
Central Tablelands Regional Landcare Facilitator, Liz Davis said, "This program is a great way of getting kids in touch with local issues."
To assist students in the development of their books, information and advice was sourced from Local Land Services biosecurity and Invasive Animals CRC staff.
"Feral/pest animals can have major impacts on our local biodiversity and agricultural systems. It's encouraging to see the new generation of land managers taking an interest in our environment and looking for ways to minimise the impacts of feral animals." Biosecurity officer Wendy Gill commented after visiting one of the schools.