Located on the Lachlan River in the Central West Region of New South Wales is an amazing place – the town of Forbes!
It is an important rural centre that is largely supported by agriculture. Beef cattle and sheep (for wool) are major industries as well as a variety of crops such as, wheat, canola, fruit and vegetables.
The Wiradjuri People are the traditional custodians of the Forbes region. They are known as the 'People of three rivers' because most of their lands surround the Wambool (Macquarie River), the Kalare (Lachlan River) and the Murrumbidjeri (Murrumbidgee River). The Forbes area contains a wealth of history for the Wiradjuri People and continues to provide important connections to Country and spiritual ties to the land and Lachlan River.
Forbes is known for its heritage buildings, gorgeous lake and leafy parks. The area is steeped in colonial history from explorers in the early 1800's like John Oxley, to gold rushes, Cobb and Co coach lines and links to famous bushrangers Ben Hall and Frank Gardiner.
About the program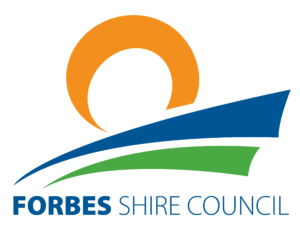 The Amazing Forbes Enviro-Stories program will see Forbes Shire Council working with local schools and young people to celebrate how amazing the area is and how important it is to work together to protect their home for future generations.
Students will have the opportunity to become published authors by writing and illustrating a short story, focusing on different aspects and issues within their community. Stories that are published will become resources to teach others about Forbes.
The stories can be from a human, plant or animal perspective, and can be fictional or non-fictional. The main thing we want is to encourage lots of creativity. Entries can be submitted by individuals, small groups or even full classes.
The published books will be 15 pages long and A5 in size. These books will be distributed to schools, libraries and throughout the wider community as a resource to help others learn about the Amazing Forbes.
Download Flyer An Introduction for Teachers Published Amazing Forbes Books
What do I have to do?
STEP 1: Contact Sarah Williams from Forbes Shire Council
Phone:  02 6850 2300
Email: Sarah.Williams@forbes.nsw.gov.au
STEP 2: Download your Story Template. 
Amazing Forbes Story Template
STEP 3: Identify and research your topic (see topics below).
STEP 4: Write and illustrate a 15 page story plus 1 cover page as outlined in the Story Template.
Review the following advice for creating your stories:
As the name suggests, the Amazing Forbes Enviro-Stories is all about issues or topics that concern or celebrate the town of Forbes. No matter what type of story you create, try and reflect this in your book by including some local knowledge/landmarks in your text and pictures to make these books unique and belong to your town.
View our Hints and Tips about how to write a good Enviro-Stories book. READ MORE…
Check out previous books to see how the books are laid out and the amount of text that has been used. GO TO THE LIBRARY…
Check the story to ensure any scientific or technical details are accurate.
Check the spelling and grammar.
Submitting your story
Post/deliver the story and original illustrations to:
Sarah Williams
Forbes Shire Council
2 Court Street
Forbes NSW 2871
Choose the correct topic
Looking after our water resources
Water is one of the most precious natural resources to rural areas. Townships and farms need water to flourish and survive. This makes water extremely valuable to all rural communities especially in Australia's arid climate where long periods without rain (droughts) often occur.
To keep Forbes an amazing place it is very important that we: understand where our water comes from, find out how we use water in our community and learn how we can be more sustainable and save water.
Types of gardens found around Forbes
Public Gardens and Parks
Forbes Shire has many parks, gardens and playgrounds to enjoy.
Visitors and residents alike can enjoy a barbecue, walking the dog, riding a bike along the many pathways, play with friends, hold a party or simply getting outdoors and having some fun! There are so many lovely parks, gardens and ovals to discover. Council is committed to providing quality leisure opportunities and is responsible for the maintenance and development of parks, gardens and reserves. www.forbes.nsw.gov.au
Home Gardens
As well as the wonderful public gardens and parks, Forbes' community enjoy and take pride in their own personal gardens. Types of personal home gardens that can be found around our town include ornamental gardens, vegetable and herb gardens, rock gardens, lawns and grassed areas, water gardens, flower gardens, climbing gardens (shrubs and vines), fruit trees/orchards, native/woodland gardens and a variety of pot, planters and containers used for gardens both inside and outside.
Need some help?
For any questions please contact:
Sarah Williams
Forbes Shire Council
Based in Forbes
Phone:  02 6850 2300
Email: Sarah.Williams@forbes.nsw.gov.au
Peter Coleman
Enviro-Stories
Based in Victoria
Mobile: 0411 729 444
Email: admin@envirostories.com.au
Checklist before submitting your entry
I have read the Terms and Conditions of participating in this program.
I have made sure that any photos that contain people have been approved for public release.
I have made sure that all details on the entry are correct – e.g. student names.
Please fill out an evaluation form before submitting your entry.
This program is supported by Forbes Shire Council