Encouraging students to discover how plants grow, their importance for the planet and our bodies.
Healthy Plants Healthy Me
 Enviro-Stories Competition is open to all primary schools across Australia.
The United Nations has declared 2020 as the International Year of Plant Health. Plants are the source of the oxygen we breathe, the food we eat, and ultimately of all life on earth. Despite their importance, we do not pay enough attention to keeping them healthy. The International Year of Plant Health 2020 is inspiring people to learn more about plant health and take action.
We're asking students to discover how plants grow and their importance for the planet, our biodiversity and our bodies, as well as learn how plants are farmed for food and fibre and the technology used to look after plant health on farms.
Students will then write and illustrate a 15-page storybook that will be published into an A5 school reader and the students will have the honour of becoming published authors. Stories can be from a human, plant or animal perspective. Stories can be fictional or non-fictional, with lots of creativity.
Entries can be submitted by individuals, small groups or even full classes.
These books will be distributed to schools, libraries and throughout the wider community as a resource to help other kids learn about the topic.
Competition Closes 28 August 2020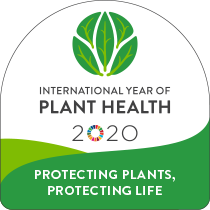 What do I have to do?
STEP 1: Download your Story Template. 
Story Template
STEP 2: Identify and research your topic.
STEP 3: Write and illustrate a 15 page story plus 1 cover page as outlined in the Story Template. Make sure you…
View our Hints and Tips about how to write a good Enviro-Stories book. READ MORE…
Check out previous books to see how the books are laid out and the amount of text that has been used. GO TO THE LIBRARY…
Check the story to ensure any scientific or technical details are accurate.
Check the spelling and grammar.
STEP 4: Post the story and original illustrations to:
Cotton Research and Development Corporations
Attn: Trudy Staines
PO Box 59
Narrabri NSW 2390
This program is supported by the Australian Cotton Research and Development Corporation and CSIRO.