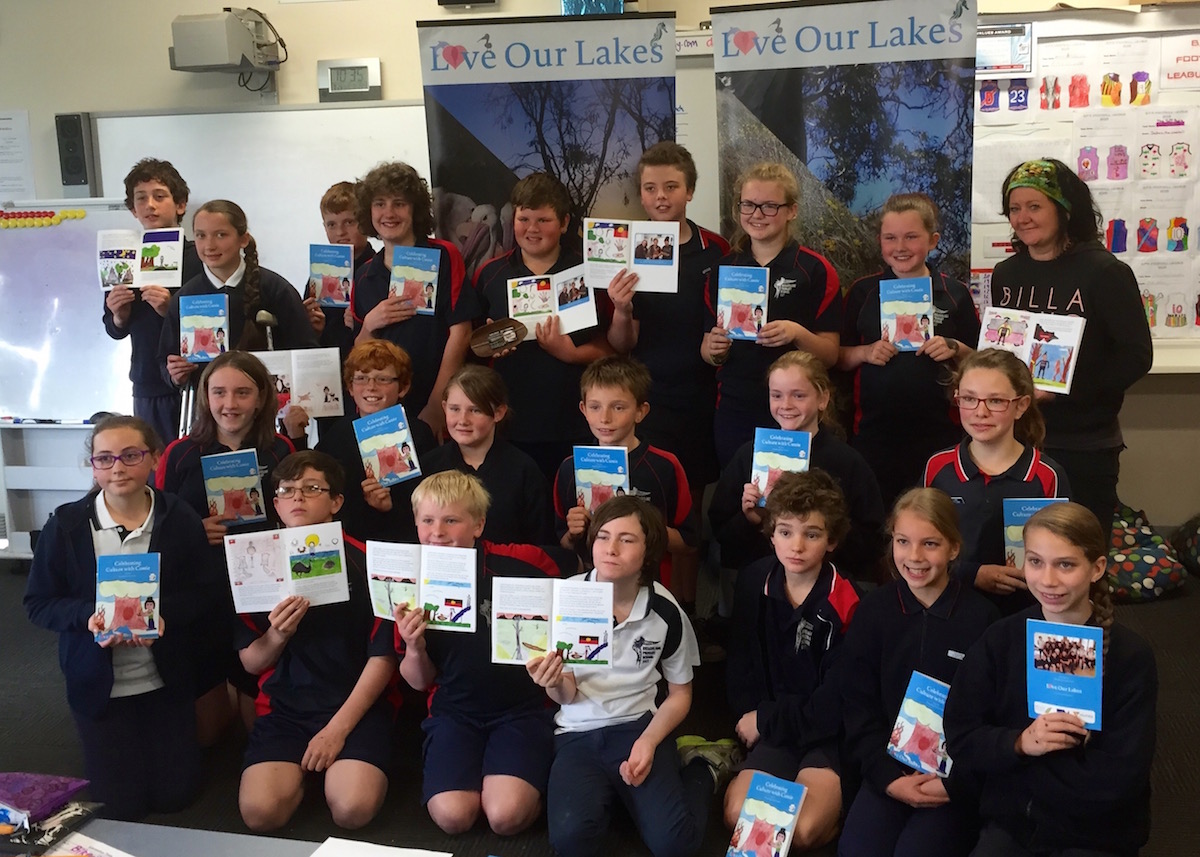 Young local authors tell us why they Love Our Lakes
Seven schools now have their very own books published that showcase the Gippsland Lakes, its wildlife and people.
The Love Our Lakes Enviro-Stories program has involved seven Gippsland schools in a program that inspires students to learn about the Gippsland Lakes and then write and illustrate a storybook.
Each participating school was involved in a workshop to learn about an aspect of the Gippsland Lakes, such as threatened species, the dairy industry, cultural heritage, local wildlife and food webs.
With the support of their teachers, the students then created a range of stories from an autobiographic look at Indigenous artist and educator, Cassie Leatham, to a narrative about a community getting behind a clean-up activity, to aliens that crash land in the Mitchell River National Park.
Schools who have had their books published include: Briagolong Primary School, Clifton Creek Primary School, Maffra Primary School, Nungurner Primary School, Sale Specialist School, Swan Reach Primary School and Lindenow South Primary School.
Enviro-Stories is an initiative that began in 2009 by Peter and Kelly Coleman.
"We established the Enviro-Stories program to help connect students with their local environment and then support the writing of a story that will engage and/or educate other students," said Peter Coleman, co-founder of the program.
"The latest seven books brings the Love Our Lakes collection to 18 stories about the Gippsland Lakes," Peter said. "This adds to our existing collection of over 250 books that have been written and illustrated by kids, for kids."
The project has been funded through the State Government's Gippsland Lakes Environment Fund as part of a program involving schools and community groups in learning about and sharing their experiences of the natural environment of the Gippsland Lakes.
A limited number of books have been printed and will be distributed to Gippsland schools and libraries from Rosedale to Marlo.
The books can also be downloaded or read online in the Storybook Library.
[blog columns="3″ showexcerpt="no" boxed="no" orderby="sac" id="5112,5642,5676″]