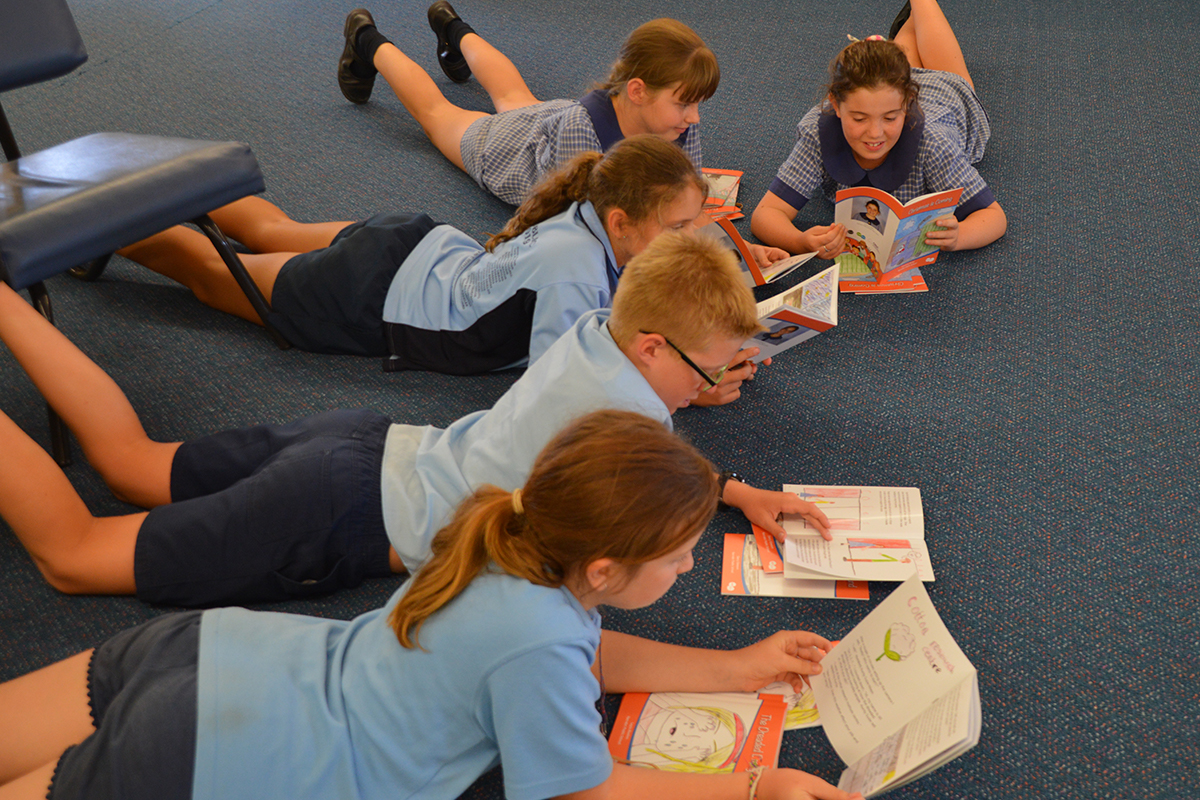 Awesome authors acknowledged
Supporting farming communities was the focus of the 2019 Enviro-Stories program Our Farming Community. 
All seven books published under the program came from Year 5 and 6 Narrabri Public School students. With well-over 100 entries, this was a mighty effort by all the students who participated.
Narrabri, located in northwest NSW, has been impacted by droughts and floods over the years. The community spirit during those tough times is what the stories focused on and the students' interpretation of that spirit really hit home with the competition judges.
One story looked at the importance of mateship when you're depressed, others looked at the financial hardships during drought and fundraising was a regular storyline. These are tough topics for kids to deal with and these students did a fantastic job.
Narrabri Public School has been participating in Enviro-Stories since it began in 2009 and the ongoing delivery of the program has paid off as teachers support their students to create great storybooks.
"Enviro-Stories lends itself to so many facets of the English curriculum. It gets everyone writing, looking, talking, researching, planning, drafting. It involves all aspects of the writing process. All children, no matter what their ability, can be involved in that process."

Nicole Allison
Assistant Principal, Narrabri Public School
A big thanks goes to Trudy Staines, CSIRO Research Scientist, for her coordination and support of the program.
This program was supported by the Cotton Research and Development Corporation.
Photos courtesy of Trudy Staines and Narrabri Public School
What's happening in 2020?
The 2020 Healthy Plants, Healthy Me Enviro-Stories Program is now open! We are giving schools two terms to learn about plant health and create some great stories.
Healthy Plants, Healthy Me Enviro-Stories Program