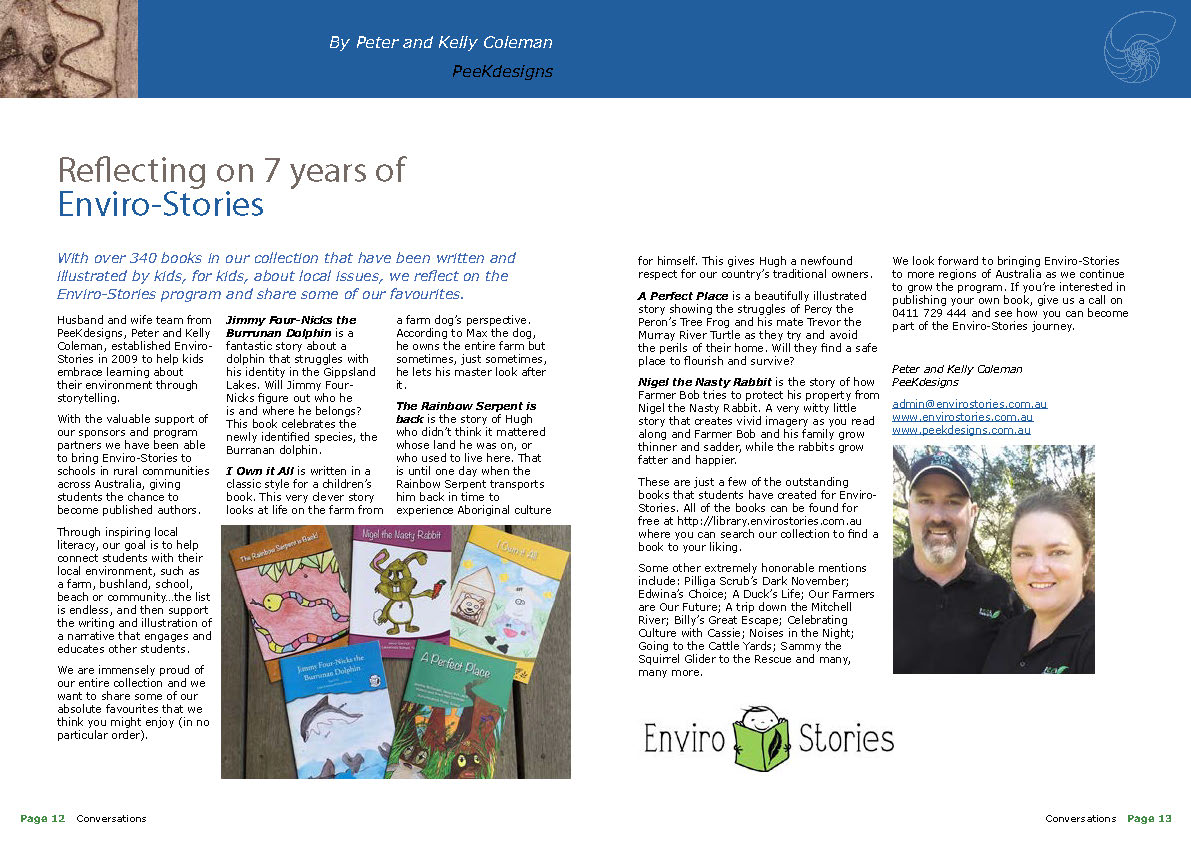 Reflecting on 7 years of Enviro-Stories
After seven years of running Enviro-Stories, we have reflected on how far we have come. This has recently been published in the Australian Association for Environmental Education NSW Chapter's magazine Conversations. Here's what we said…
---
With over 340 books published in our collection that have been written and illustrated by kids, for kids about local issues, we reflect on the Enviro-Stories program and share some of our favourites.
Husband and wife team from PeeKdesigns, Peter and Kelly Coleman, established Enviro-Stories in 2009 to help kids embrace learning about their environment through storytelling. With the valuable support of our sponsors and program partners we have been able to bring Enviro-Stories to schools in rural communities across Australia, giving students the chance to become published authors.
Through inspiring local literacy, our goal is to help connect students with their local environment, such as a farm, bushland, school, beach or community…the list is endless, and then support the writing and illustration of a narrative that engages and educates other students.
We are immensely proud of our entire collection and we want to share some of our absolute favourites that we think you might enjoy (in no particular order).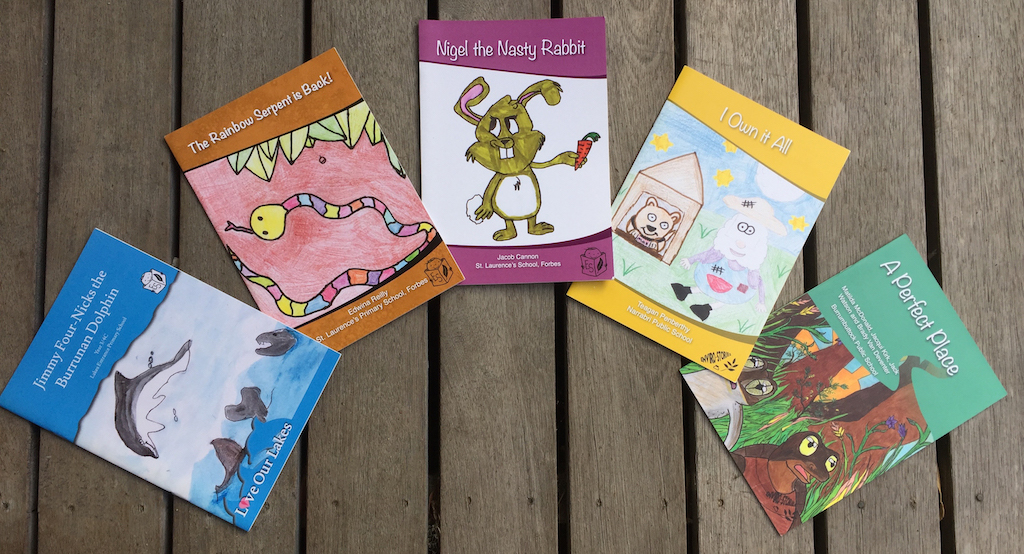 "Jimmy Four-Nicks the Burrunan Dolphin" is a fantastic story about a dolphin that struggles with his identity in the Gippsland Lakes. Will Jimmy Four-Nicks figure out who he is and where he belongs? This book celebrates the newly identified species, the Burranan dolphin.
"I Own it All" is written in a classic style for a children's book. This very clever story looks at life on the farm from a farm dog's perspective. According to Max the dog, he owns the entire farm but sometimes, just sometimes, he lets his master look after it.
"The Rainbow Serpent is Back" is the story of Hugh who didn't think it mattered whose land he was on, or who used to live here. That is until one day when the Rainbow Serpent transports him back in time to experience Aboriginal culture for himself. This gives Hugh a newfound respect for our country's traditional owners.
"A Perfect Place" is a beautifully illustrated story showing the struggles of Percy the Peron's Tree Frog and his mate Trevor the Murray River Turtle as they try and avoid the perils of their home. Will they find a safe place to flourish and survive?
"Nigel the Nasty Rabbit" is the story of how Farmer Bob tries to protect his property from Nigel the Nasty Rabbit. A very witty little story that creates vivid imagery as you read along and Farmer Bob and his family grow thinner and sadder, while the rabbits grow fatter and happier.
These are just a few of the outstanding books that students have created for Enviro-Stories. All of the books can be found for free at www.envirostories.com.au/books/ where you can search our collection to find a book to your liking.
Some other extremely honorable mentions include:
…and many, many more.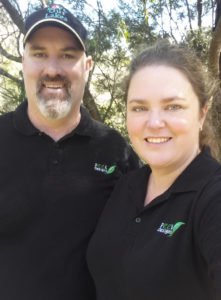 We look forward to bringing Enviro-Stories to more regions of Australia as we continue to grow the program. If you're interested in publishing your own book, give us a call on 0411 729 444 and see how you can become part of the Enviro-Stories journey.
Peter and Kelly Coleman, PeeKdesigns